The Robot is psuper psyched and honored to have "What the Robot Saw" included in the "Appearances" online exhibition at Upstream Gallery.
Curated by the amazing Joesphine Bosma! Online Opening: Saturday, September 26th, 17.00 (CEST) (8AM Pacific Daylight Time.)
——
APPEARANCES
Curated by Josephine Bosma
26 September – 24 October 2020
Participating artists:
Addie Wagenknecht, Annie Abrahams & Daniel Pinheiro, Amy Alexander, Claudia Del & Jaume Clotet, Evelina Domnitch & Dimitry Gelfand, Knowbotiq Research, Nancy Mauro-Flude, PolakVanBekkum, Stephanie Syjuco, Valentina Gal, Winnie Soon
Online Opening, Saturday September 26th, 17.00 (CEST)
Location: http://www.upstream.gallery
Fronting Motion at Upstream Gallery
PolakVanBekkum's Fronting Motion, as part of the online exhibition on upstream.gallery, will also be exhibited physically in Upstream Gallery's private viewing space for the first week of the show (26 September – 3 October)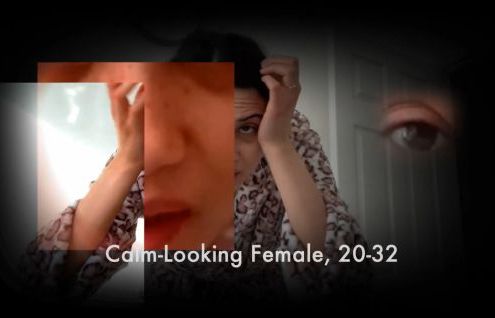 appearance | əˈpɪər(ə)ns |
1 the way that someone or something looks: she checked her appearance in the mirror.
• an impression given by someone or something: she read it with every appearance of interest.
2 an act of performing or participating in a public event: he is well known for his television appearances.
3 an act of arriving or becoming visible: the sudden appearance of her daughter startled her.
• a process of coming into existence or use: the appearance of the railway.
Appearances exist on the edge of reality and perception. Appearances can be sudden or take their time to show. They can be lasting, decaying or downright misleading. We often see what we want to see. We more often see what we expect to see. Most of the time the poetry of that situation escapes us.
APPEARANCES IN THE GREATER CLOUD
The information society is also the society of the shattered mirror and the fractured lens. Countless reflections of and on the real make up a large labyrinth of fragmented truths, half-truths and fictions. Together they form a beautiful but also daunting abyss of appearances. The technological means surrounding us create an extreme density of these reflections, which in turn impacts on existence itself. New perception and navigational skills need to be learned. Of these, basic mechanical skills are relatively easy to obtain, but for a profound understanding, of what we see and how and why we see it, we need different kinds of skillsets. One important thing we still lack in this context is a new, extended form of intuition, a non-verbal knowledge grown from extensive, genuinely authentic experiences of various network modalities. This exhibition offers a range of them. It shows a variety of ways artists use the Greater Cloud, the mother of all networks and cloud platforms: the internet.

Josephine Bosma (1962) is a freelance critic and theorist working in the expanded field of art and new media. She is specialized in art and the Internet, and lectures and publishes internationally. In 2011 NAi/Institute for Network Cultures published Josephine Bosma's book Nettitudes – Let's Talk Net Art.
Image: Amy Alexander, What The Robot Saw (still) (2020)